Drive Management Services is a unique engineering consultancy business. The business was set up in 2004 by two of the directors, Allan Findlow & Kevin Micklethwaite. Both from engineering backgrounds, Allan & Kevin shared the belief that many organisations today talk about the concept of total asset management, as part of their maintenance strategy, but very few manage to implement this.
Our Expertise and Purpose is...
...to implement systems & services that assist clients to improve their plant asset reliability and efficiency, whilst focussing on long term sustainable plant reliability and consequent cost reductions.
Allan Findlow - Managing Director
Allan founded Drive Management Services in 2004, striving to share his vision of total asset management and implement the concept of long-term plant reliability across a range of industry sectors. Allan started his career as an apprentice for Renold Gears before moving to Sumitomo Cyclo Europe running the UK Cyclo assembly facility. He has extensive knowledge and expertise in power transmission engineering, gearboxes and associated equipment.
Allan's experience across multiple business sectors has resulted in him developing and managing this successful and innovative engineering reliability specialist company.
When Allan is not talking about gearboxes you will have to listen to him talking about his beloved Manchester City. As well as being an avid football fan and all-round general sports fanatic he also loves Rock Music and enjoys nothing more than attending gigs with a beer in his hand. Allan likes to relax beating his drums and sharing a bottle of McCallan Single malt Whisky with his friends and family.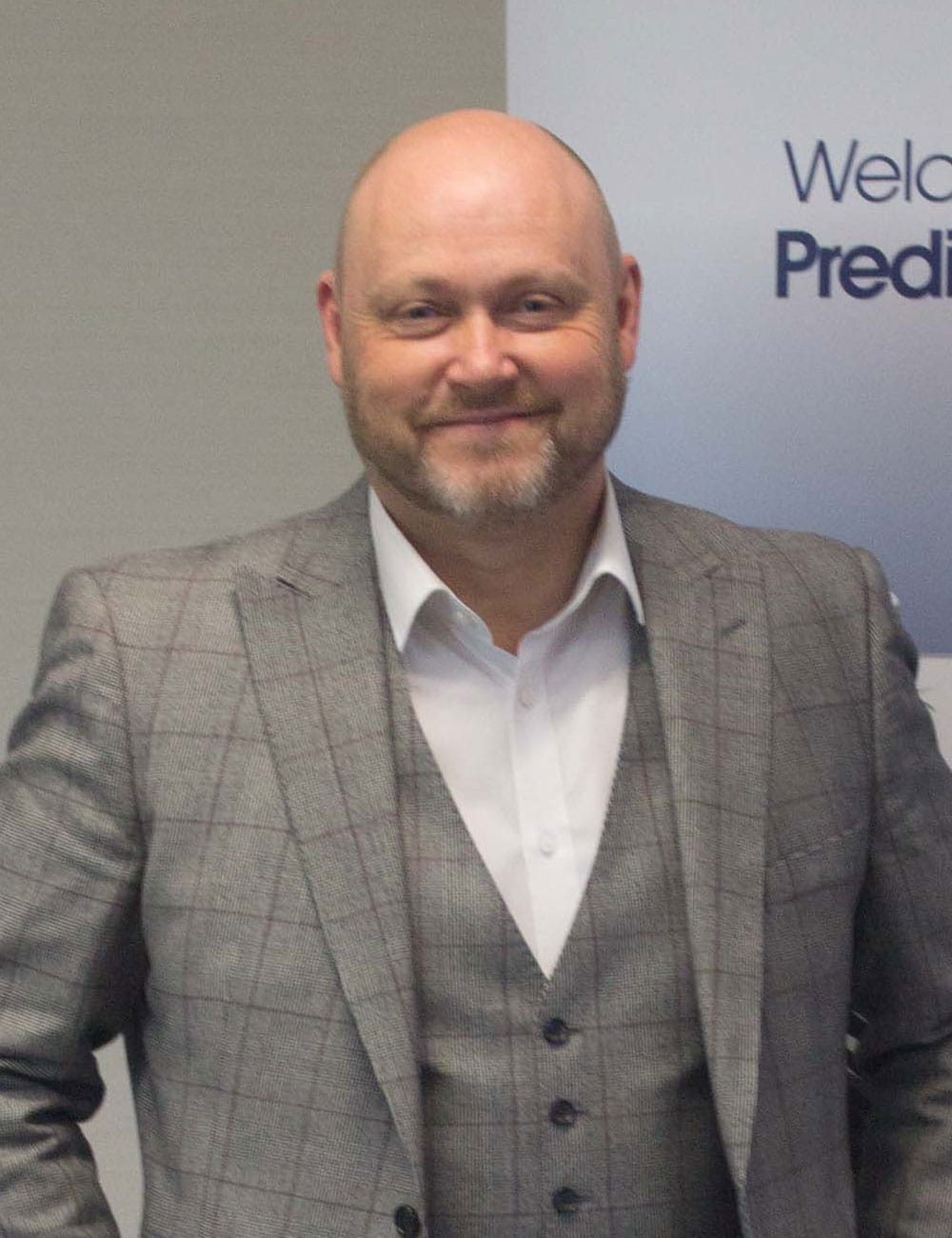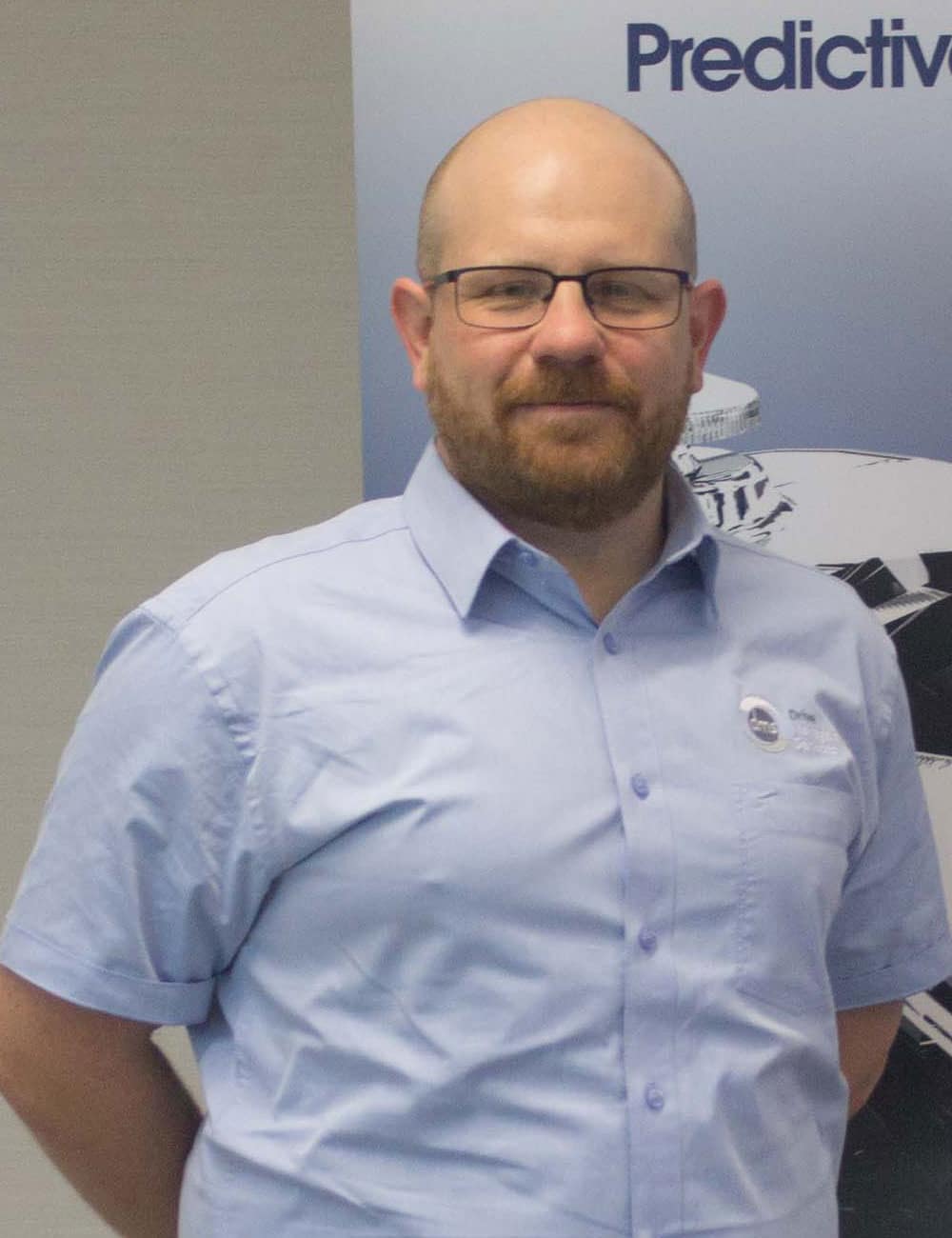 Stephen Anthony - Service Engineering Manager
Steve is a highly qualified Condition Monitoring Engineer.  He served his apprenticeship at SM Cyclo UK Ltd (Sumitomo Cyclo Europe), manufacturing and assembling geared reducers and motors, before becoming the first employee at Drive Management Services in 2006.
Over the years he has built up a vast knowledge of reliability and maintenance techniques and solutions.  Steve is a CAT 3 qualified Vibration Analyst and also specialises in thermal imaging, ultrasonics, Lubrication (Qualified ICML Level 1) and gearbox inspections.  He manages and plans the workload of all the DMS engineers, analyses condition monitoring reports before advising and assisting clients on any follow up remedial actions.
In his spare time, Steve loves boxing, football, music, and cooking. He lives with his family in Hull and has been a dedicated Hull City Supporter since birth. Pre children Steve would follow the Hull City all over the country but now spends most weekends running around after his 2 young children.  Steve also enjoys running to keep fit and his favourite summer pastime is enjoying a warm cider at the Glastonbury Festival with his family and friends.
Neil English – Business Development Manager
Neil is our Business Development Manager responsible for all aspects of new business development. He is a time-served HNC application engineer with a wealth of experience in power transmission engineering, especially, in gearboxes and associated equipment.
Neil has been involved in a number of senior positions throughout his career both domestic and international and still boasts to have more than a million airmiles left in his account, he is our official "Mr. International." Neil and Allan have worked together for many years with Sumitomo being the first point that their paths crossed."
Neil is a sports fanatic and loves nothing more than to watch Hull City FC. He has also adopted Manchester United as his second team on the basis that it winds Allan up. Neil has been a keen participant of Cricket achieving a few 100's during his time at the crease, golf, fishing, DIY and Champagne tasting are amongst his other vices."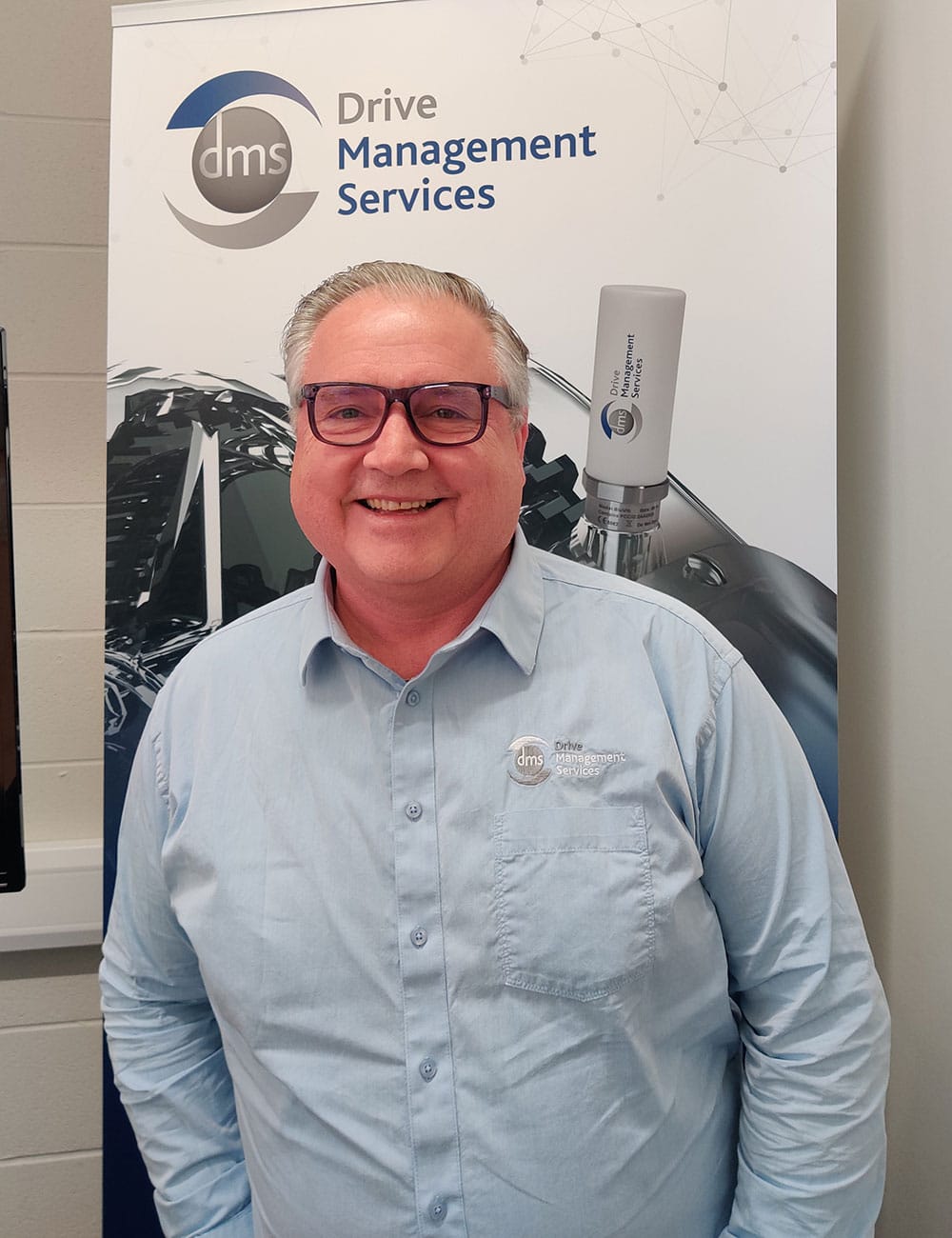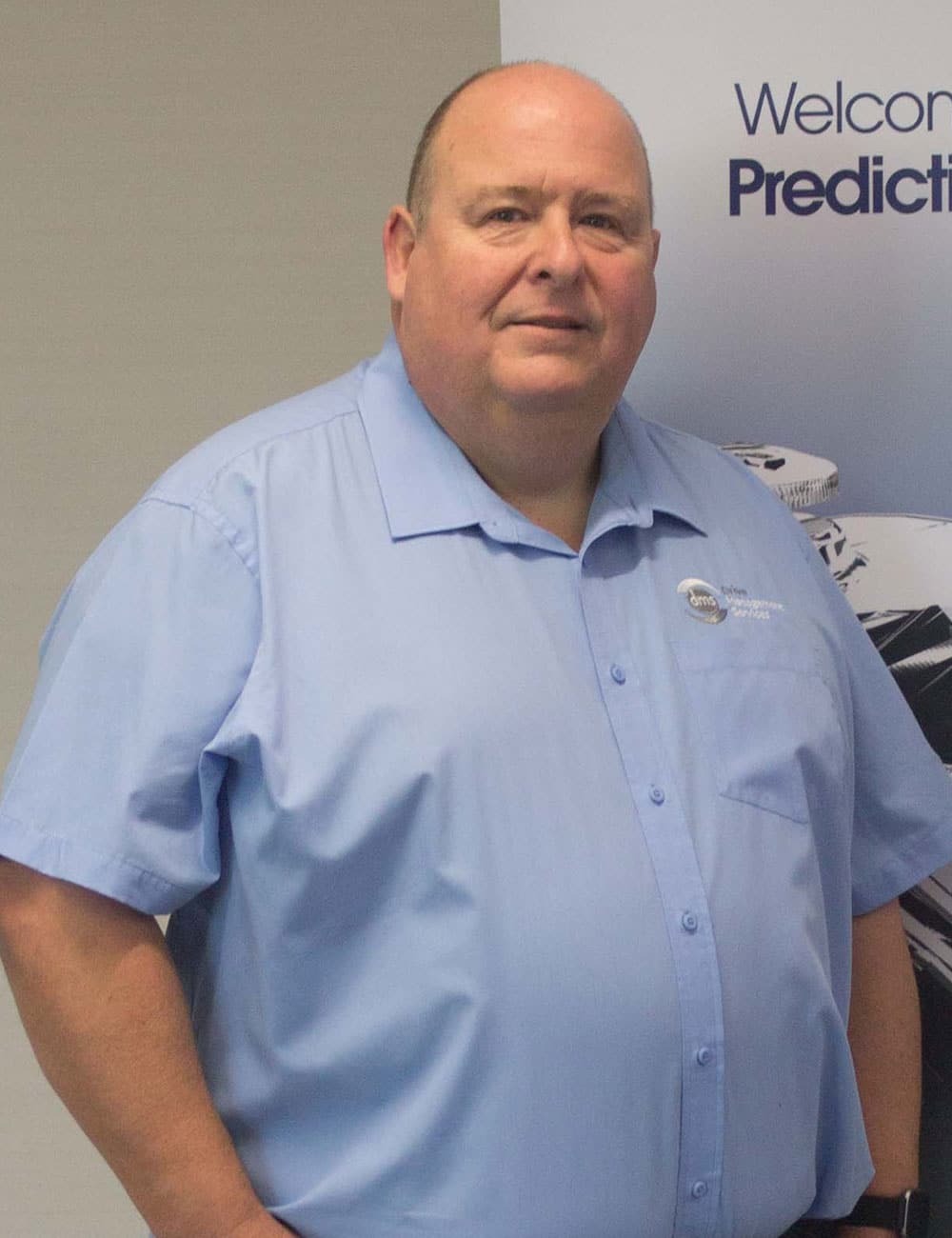 Matthew Humphries – Project Manager
Matt started his engineering career as an apprentice in Sheffield, at a clutch and overdrive manufacturer for the automotive industry.  He then moved to a GKN Sheepbridge Stokes in Chesterfield making cast iron cylinder liners as a shop floor team leader before progressing to be a metrologist gauge room technician.
Matt began working for DMS first time round in 2007 as a condition monitoring engineer and originally worked for the company for 4 years.  Matt and his family then moved to Loughborough where he worked for Walkers Crisps as a Condition Monitoring Specialist.  Matt missed Dronfield where he had grown up so returned to work for DMS a second time in 2015.  Today Matt is DMS project manager specialising in the support and management of all our specialised fixed monitoring systems.
Outside work Matt enjoys gardening, walking his dog in the woods and birdwatching. He is a passionate Sheffield United season ticket holder and enjoys travelling to away matches, with his wife, daughter, and pals.  Matt loves a gadget and has great fun adding wireless tech around his house.
Rachel Penrose – Internal sales Engineer
Rachel has a BEng Hons degree, graduating from Sheffield Hallam University in 2000.  Her first engineering role was at Stanley Tools implementing lean manufacturing principles followed by a role at a company supplying bi-metal thermostatic cut-outs to the domestic and automotive industries.  Following the birth of her first child Rachel moved to the AMP Technology Centre where she was involved in events management, marketing, customer service and facilities management.
Rachel decided to move back into engineering when her 2 boys started secondary school and she joined DMS in April 2019 as our Internal Sales Engineer.  Rachel is the first point of contact for any enquiry and will look after all our clients needs including quotations, purchasing, and scheduling jobs.
Outside work, Rachel looks after a husband and two growing teenage boys. She is a member of a local running club and enjoys taking part in several 10K's and half marathons each year.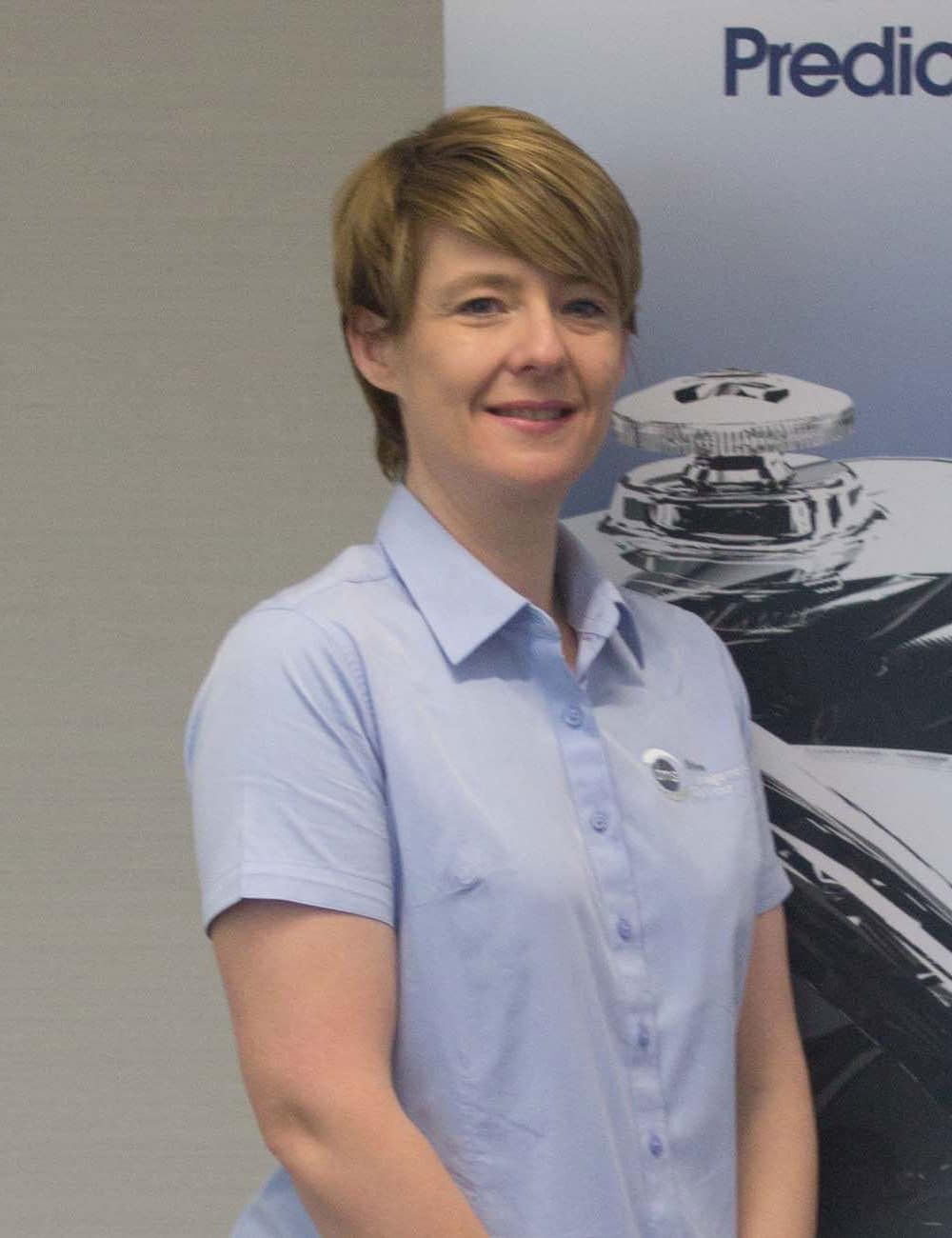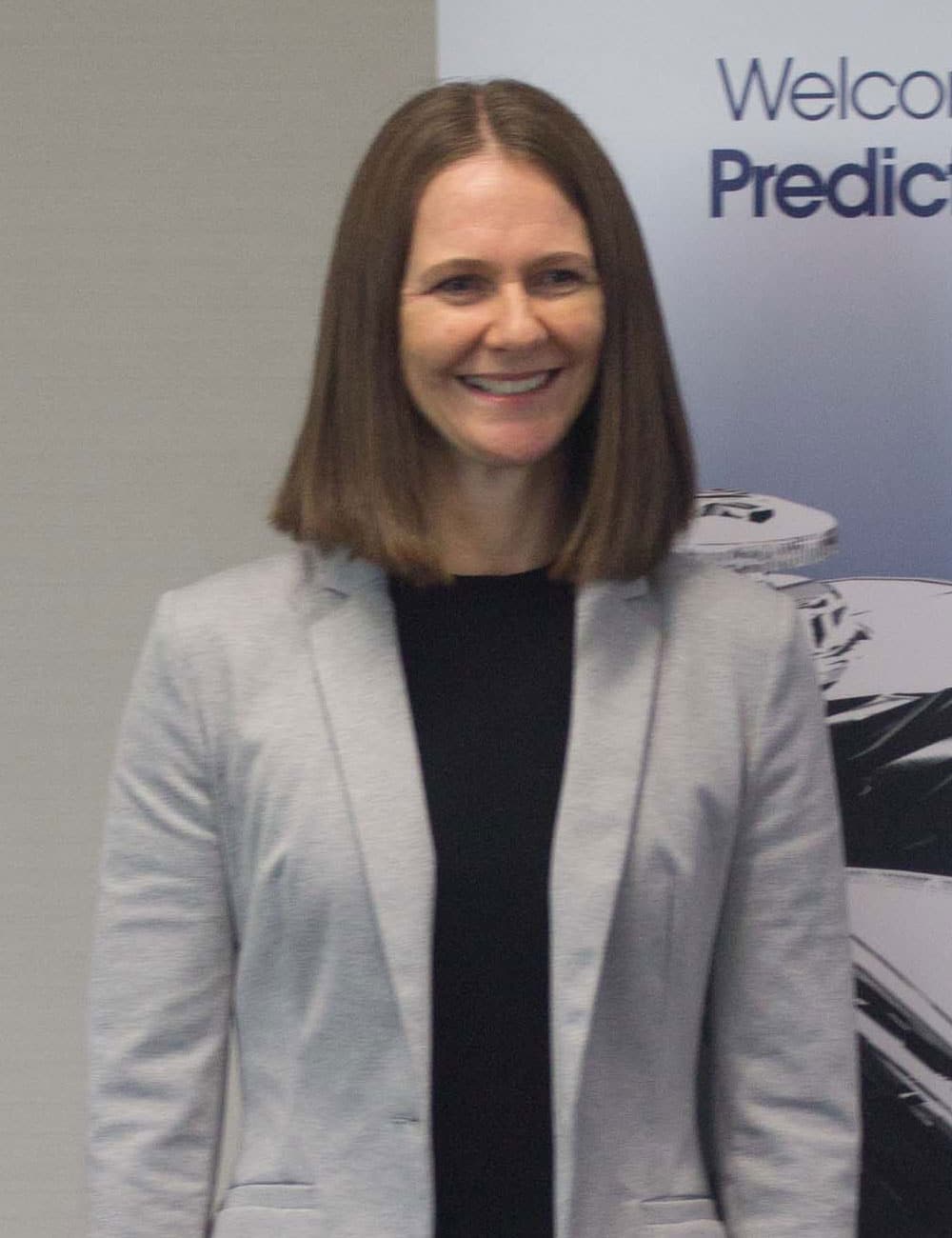 Lisa Sinclair – Office Manager
Following her graduation with a degree in Environmental Science; Lisa started her working life as a Scientific Assistant at Alcontrol Laboratories; providing analysis services to the environmental sector.   Lisa then moved to a customer services management role at Georgia Pacific; a manufacturer of paper and pulp products; followed by a similar role at Bestobell Valves; a company designing and manufacturing cryogenic valves for the gas management industry.
Lisa took on a new role as the Operations Manager at the newly built AMP Technology Centre in Rotherham in 2006; a complex designed to support growing engineering companies, which is where DMS are located today.  Following the birth of her son Lisa joined DMS in 2011 and is one of our longest serving employees. She manages the office function which covers everything from answering the phones, accounts, training, health & safety and generally supporting Allan and the engineers.
Lisa's favourite pastimes are Pilates, trail running and family cycles in the peak district. A good day out would be shopping with friends, followed by cooking a meal and sharing a couple of glasses of Rioja with her husband.
Jonathan McNamee – Senior Diagnostics Engineer
Jonathan is a time served electro-mechanical engineer, with an electrical bias. He is a specialist motor repair and rewind engineer. Jonathan joined DMS in 2017 and is currently one of our senior diagnostic engineers qualified to level Vibration Analysis CAT 3, as well as having several other qualifications in Ultrasound, Thermal Imaging and Machinery Lubrication (ICML Level 1).
Since joining DMS Jonathan has completed his HND in Electrical and Electronic Engineering and is now studying part time for his BEng Electrical Engineering Degree at Sheffield Hallam University.
When not at work Jonathan spends most of his time with his wife and two young children. Jonathan is also an accomplished lead guitar player, who has been in various rock bands playing as far as Belgium and the Czech Republic.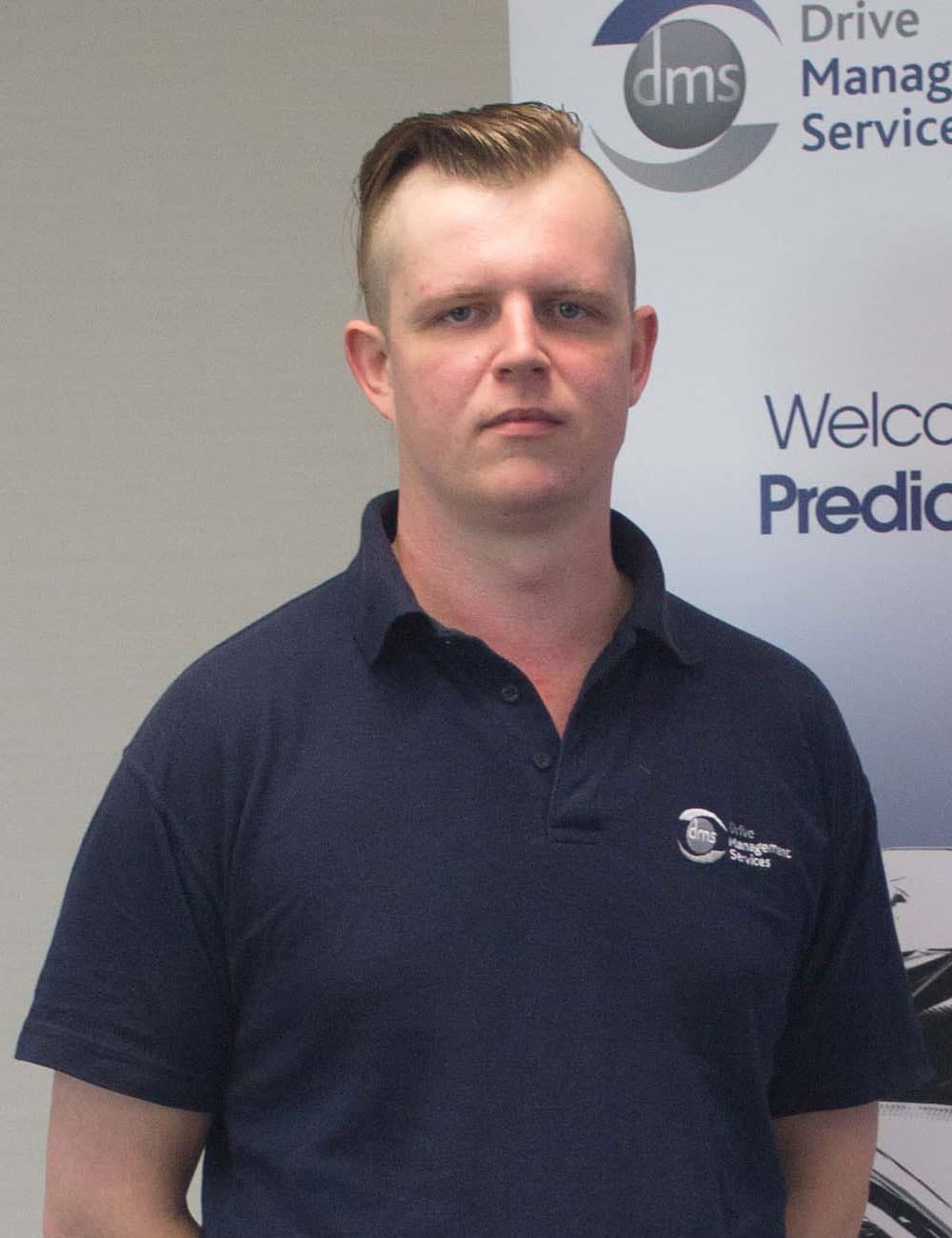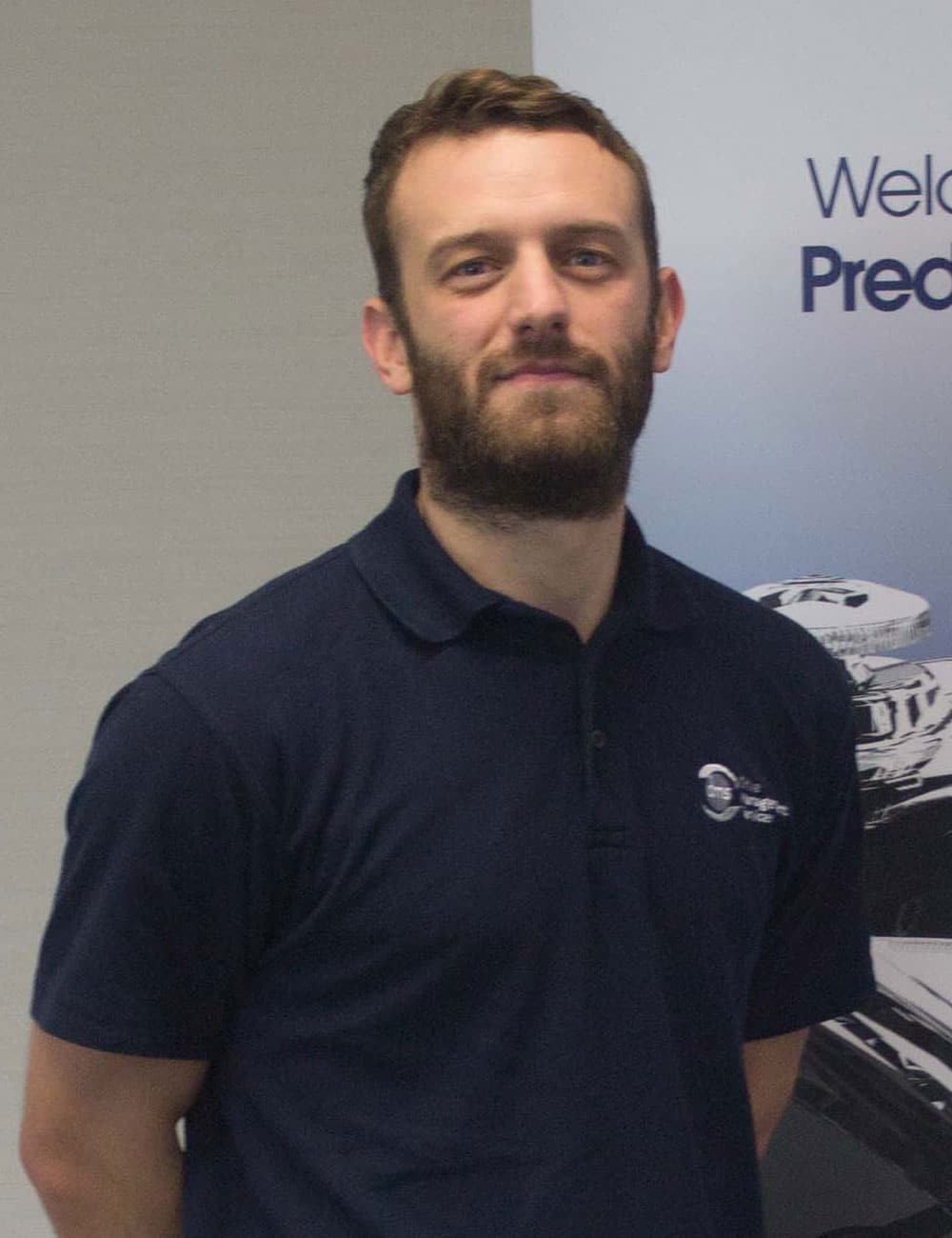 Dan Wood – Condition Monitoring Engineer
Dan is our on-site engineering specialist, and a time served mechanical engineer. Dan turned to engineering when his football career ended early due to injury. He was an apprentice footballer at Rotherham United.
He joined DMS in 2018 and subsequently has become an important member of our team specialising in all condition monitoring techniques and is qualified to vibration analysis level 2.  When DMS have a contract to install or undertake specialist site work; Dan is our team leader and uses all his experience to ensure the contract is fulfilled to the highest standard.
As well as a continued passion for playing football for Dronfield Town, Dan also participates in Mixed Martial Arts; mainly Thai boxing and Jiu Jitsu. Dan also relaxes walking his 2 dogs, listening to music, and watching TV.
Martin Field – Condition Monitoring Engineer
Martin started out as an apprentice at Pye Dynamics qualifying as an injection mould tool manufacturing engineer.  He carried on this line of work for various companies before specialising in assembly, repair and machining of ballscrews, Linear Guides and actuators.  Martins' expertise in this area led him to the ownership of his own company before he joined DMS in January 2020.
Martins lives in Bedford and his interests out of work include football, supporting Liverpool, eating out and joining in family summer BBQ's. Martins favourite past times are holidaying with his wife and walking his dog.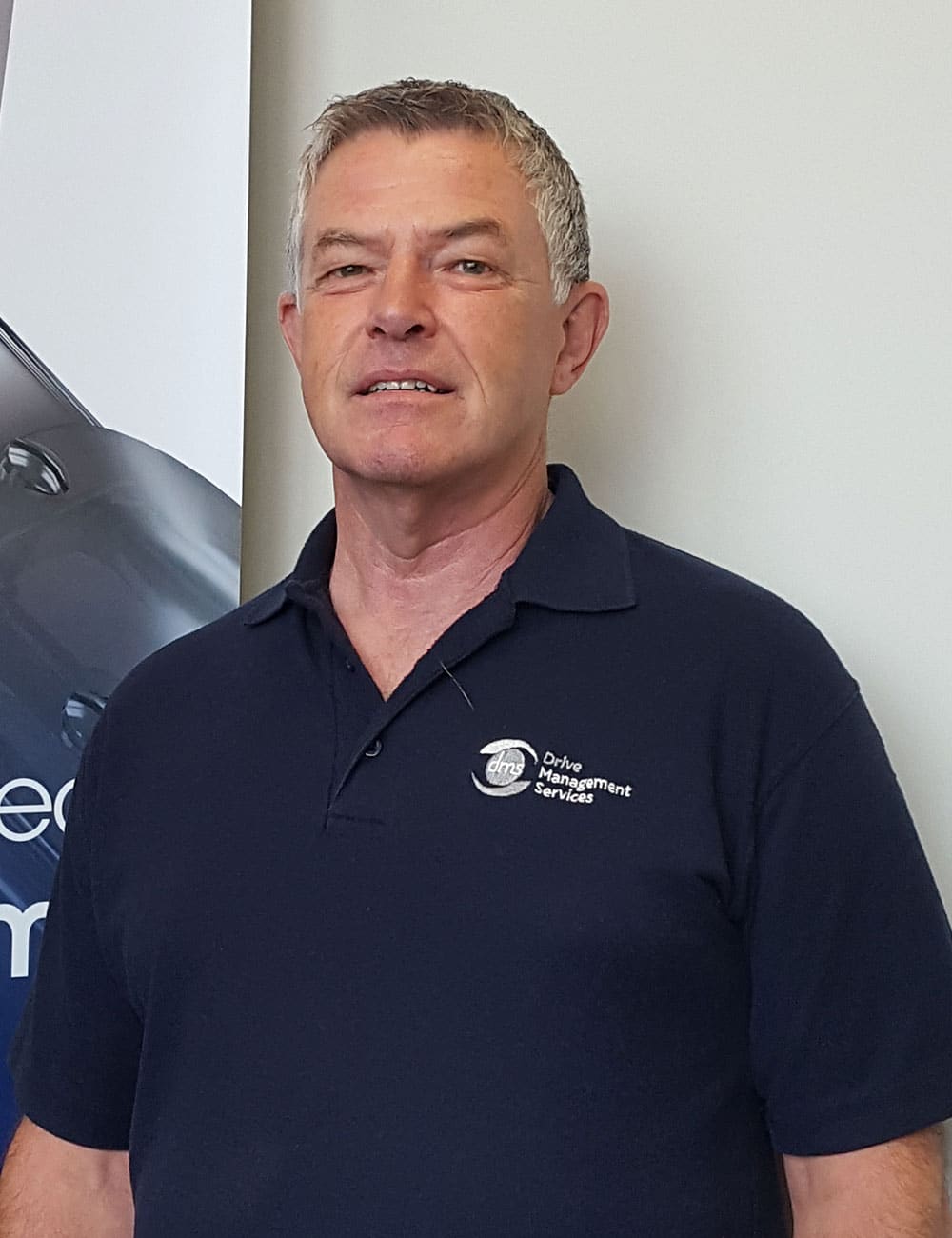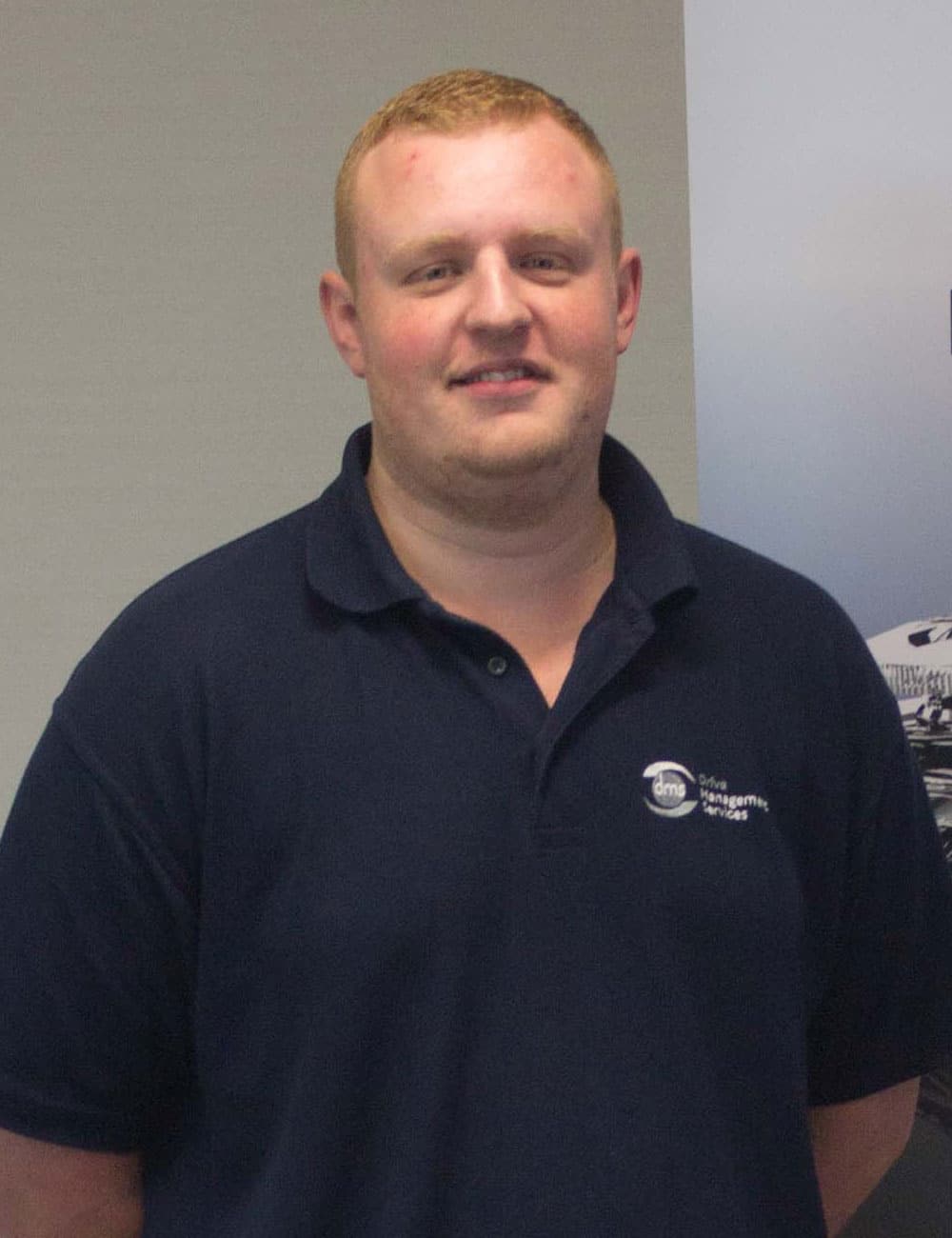 Ashley Gibbons – Condition Monitoring Engineer
Ashley began his career with DMS as a day release Engineering Apprentice in 2015 qualifying as an Advanced Level Apprenticeship in Engineering Maintenance.  Ashley then followed this with his HNC Certificate in Engineering (Electrical bias) in 2019.  Ashley has developed his condition monitoring experience and is now qualified to BINDT Level 2 in Vibration analysis and ICML Machine Lubricant Analyst level 1. Ashley has been involved in the installation of many of our fixed condition monitoring systems all over the UK.
Ashley lives in Sheffield and likes nothing more than tinkering with cars in his spare time.
Rebecca Carr – Office Administrator
Rebecca joined DMS in 2017 as our Office Administrator after gaining many years' customer service experience working at Capita Customer Management.  Rebecca has a varied role within the office and can turn her hand to any task be it purchasing, invoicing, shipping, IT, managing PPE, expenses and generally looking after all our engineers.
Rebecca has a busy home life looking after 2 young children.   Any spare time, is spent reading, watching movies, and creating works of 'art' with her kids. Rebecca likes being out and about trying new activities and would never say she doesn't like something until she's tried it.  Weekends are 'family time' taking trips to the beach, adventures parks or visiting the local pub and coffee shop.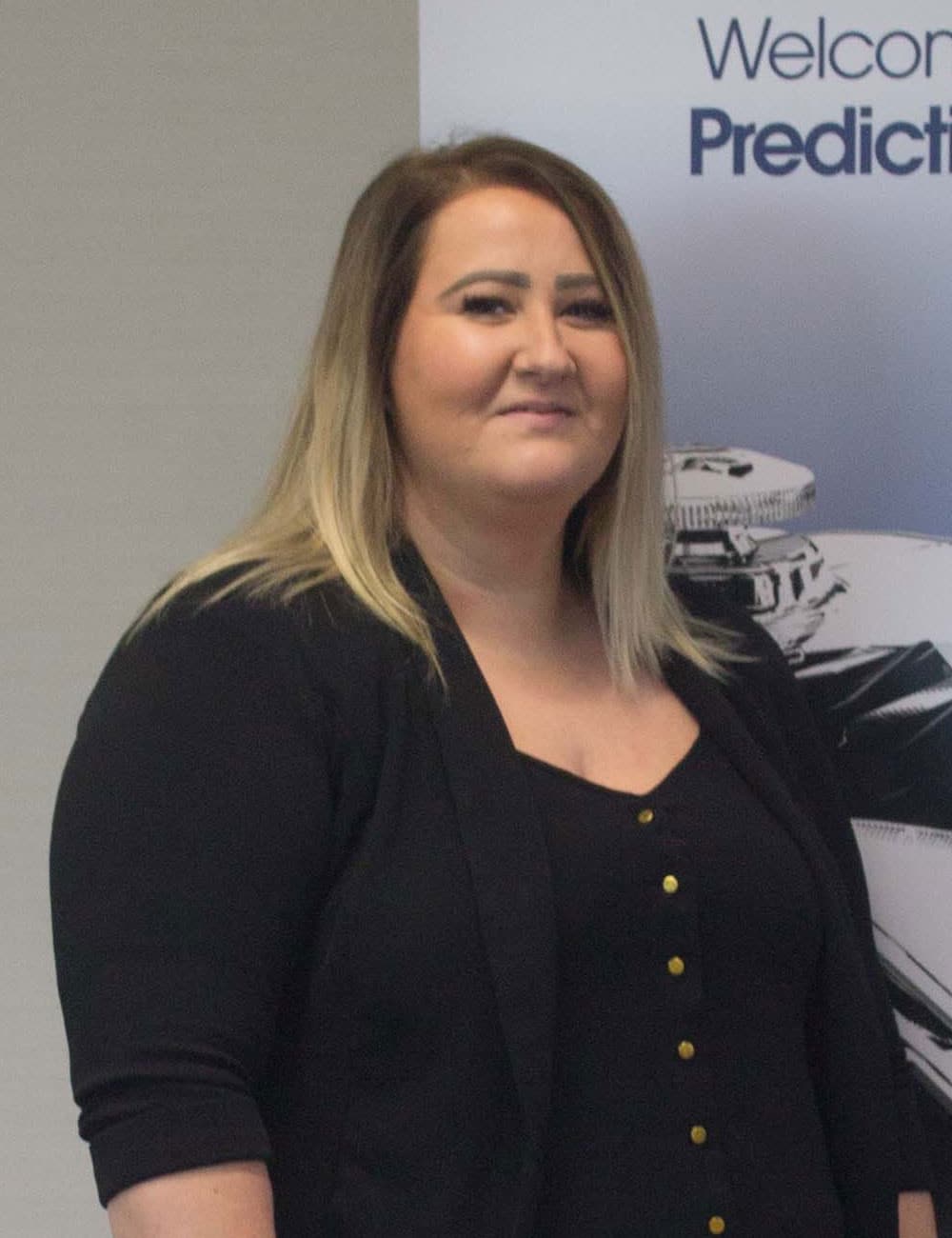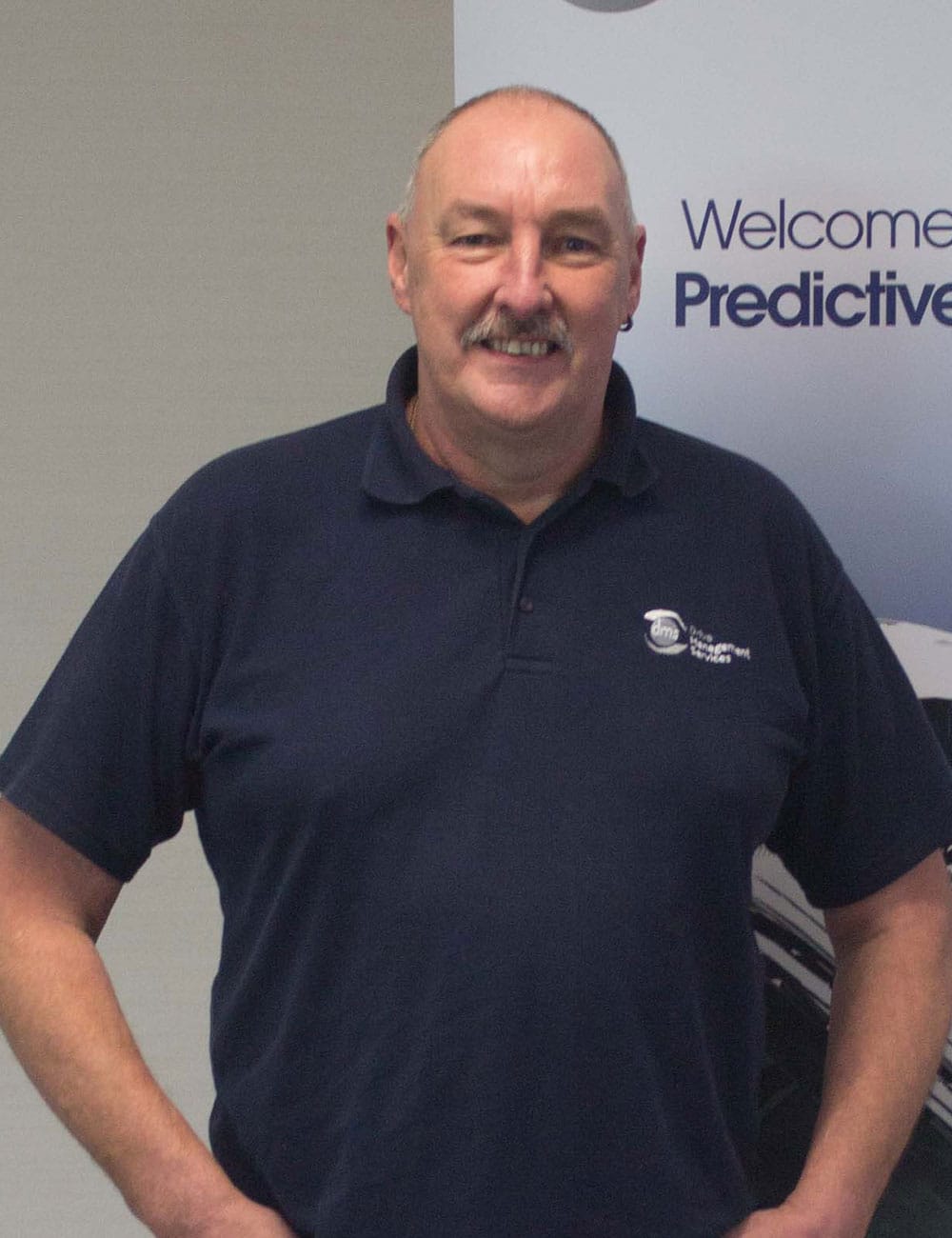 Graham Turford – Condition Monitoring Engineer
Graham started his engineering career at British Coal; Frickley Colliery in Yorkshire completing a four-year apprenticeship working on all mining machinery including maintenance of pneumatic and hydraulic circuits.  During his time at British Coal Graham was in charge of routine condition monitoring and oil sample testing to reduce the down time of the machinery used at the colliery.
Graham took on various engineering roles before moving to Spain for 8 years. Graham returned to the UK where he worked in the rail industry maintaining and refurbishing locomotive gearboxes.  Graham joined DMS in July 2019. He is an experienced condition monitoring engineer with a BINDT VA Level 2 and ICML Machine Analyst Level 1 qualification.
Graham is an enthusiastic music fan and has been attending gigs since the early 70's, travelling worldwide to see his favourite bands; his favourite music being rock and blues.  Graham lives in West Yorkshire and has recently purchased a motor home so he and his wife can enjoy 'getting away from it all' on weekends and holidays.
Dale Peacock – Condition Monitoring Engineer
Dale is our onsite lubrication/condition monitoring specialist and manages a full time lubrication contract at a Power Station in the North of England.  Dale started his engineering career as a mechanical fitter in the mining industry, before progressing to a plant managers role where he gained experience in preventative maintenance techniques.  Dale also has specialist knowledge of supplying and repairing pumps following a role at a pump workshop.
Dale's hobbies include a daily trip to the gym followed by a walk with the dog.  He is recently married and loves travelling with his wife as much as his annual holiday entitlement allows. Dale is a supporter of Middlesbrough Football Club and enjoys attending matches when possible.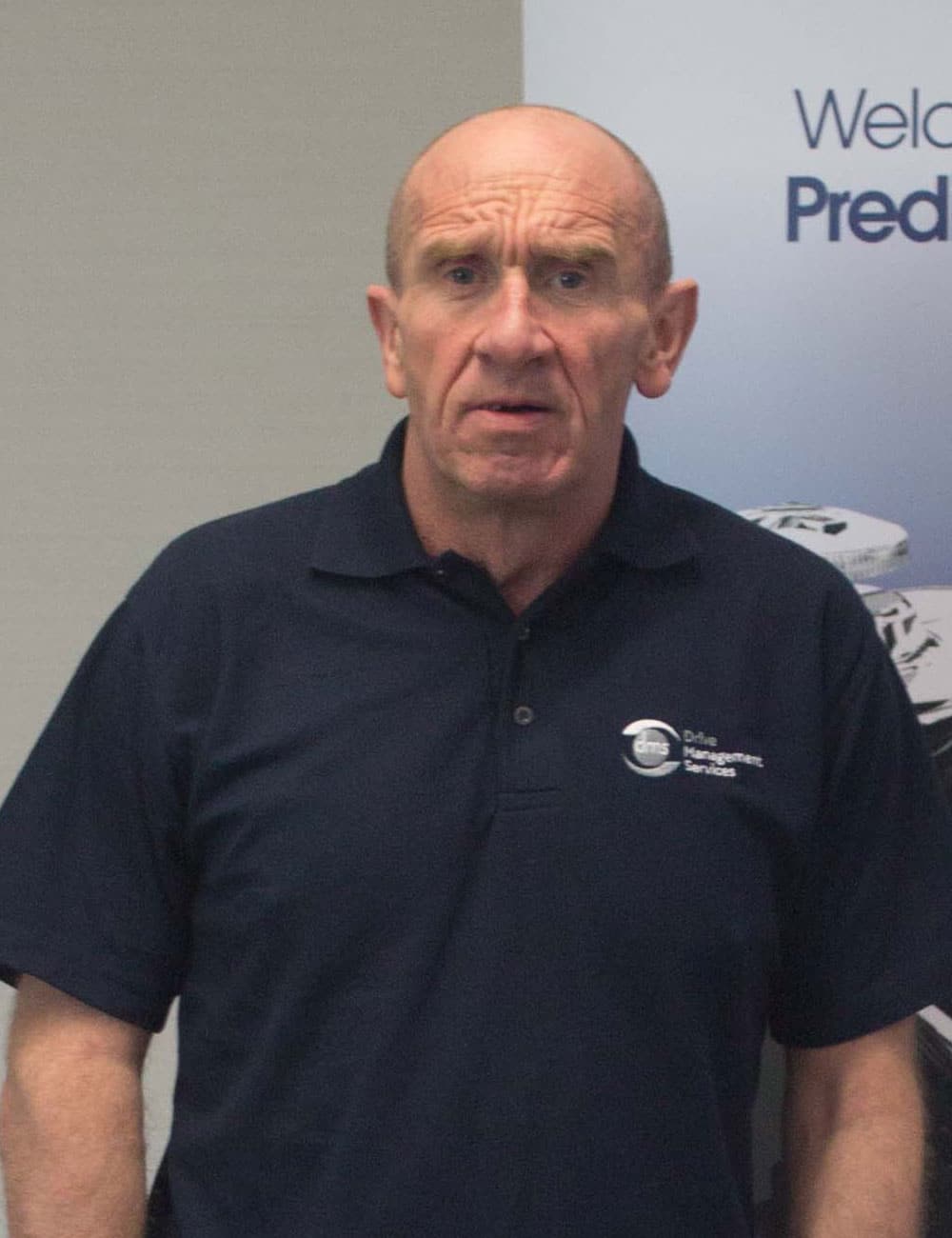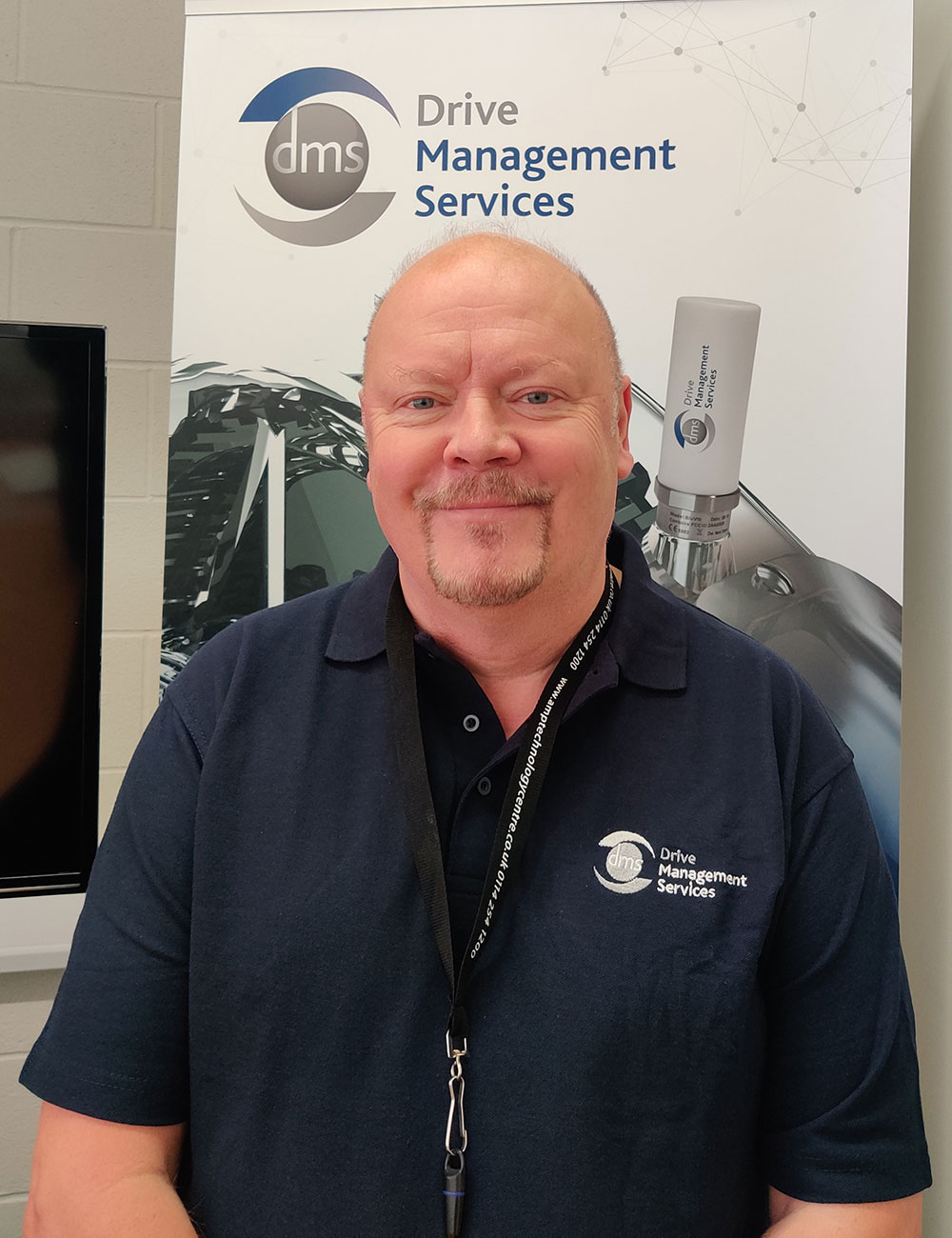 Steve Cottier – Business Development Manager
Steve lives in Liverpool and joined the business in October 2021. He is the holder of Degrees in Industrial Management and Nuclear Engineering and in the past specialised in the Material Handling sector, in particular Traction Power solutions (Batteries to you and me). His more recent experience in the Condition Monitoring industry makes him an ideal candidate for his latest venture with DMS. He is now primarily responsible for targeting and approaching potential new customers across a wide range of industry sectors throughout the UK.
Steve has been a keen follower of one the Merseyside football teams for many years, however he would like to point out that it isn't the team in Red (heaven forbid).
Like Allan and a couple of the Engineers he is also a keen musician and spent quite a few years singing in the many clubs and venues across the North of England, however the onset of grandchildren has now put paid to that..
Drive Management Services
AMP Technology Centre
Advanced Manufacturing Park
Brunel Way
Rotherham
S60 5WG