The chemical, petrochemical and pharmaceuticals industry is the United Kingdom's second largest industry and is a hugely important part of the nation's economy. In 2019, chemical industry revenues in the UK stood at 62.8 billion euros, with a GVA (gross value added) of 19.2 billion British pounds.
The chemical industry in the United Kingdom is one of the UK's main manufacturing industries. At one time, the UK's chemical industry was a world leader. The industry has also been environmentally damaging, and includes radioactive nuclear industries.
As reported by both CEFIC and the CIA, the North-West of England is the leading chemical producer in the UK, followed by Scotland, the North-East and the Yorkshire/Humber areas. The North-West of England chemical industry is worth £10 billion and this huge value is supported by organisations such as Chemicals North West to focus on the "the interests and activities of the chemical-using industries" in this area. However, London and the South-East are growing in importance due to businesses locating their headquarters in the capital.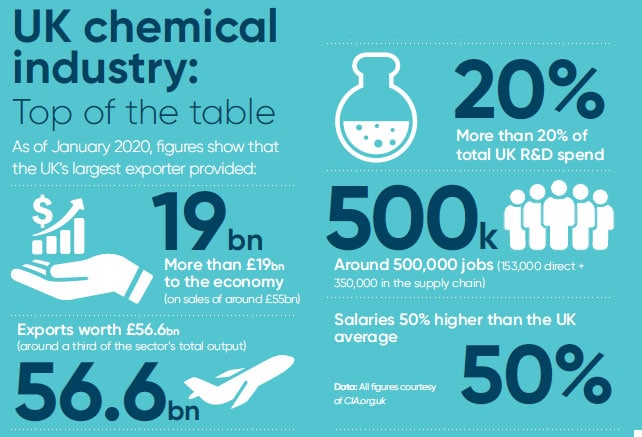 Chemical Industry Global Impact
As all of our behaviours change and stricter regulations are implemented, the need for the chemical industry to become environmentally friendly continues to rise.
The chemical industry is continually looking to decrease its impact on the environment through waste and emissions, instead turning to alternative processes and products that are kinder to our surroundings.
Santander have noted that the global market for green chemicals is on track to grow from $11 billion in 2015 to $100 billion by next year. This substantial increase is reflective of the increased R&D efforts in the industry to create greener processes.
Chemical Services Available
As you can imagine the broad stroke that defines Chemical, Petro-Chemical and Pharmaceutical is large and defining our strengths for each section alone, would be an onerous task, so we have listed a number of tasks that we have undertaken throughout these specific industry sectors;
Routine vibration & ultrasound surveys on a periodic and non-periodic basis
Dynamic & static motor testing of critical motor assets
Lubrication site work (oil sampling, lubricant inspections, oil level checks, etc)
Laser alignment services
On site fan balancing
Root cause analysis reports on air handling units
Bearing failure reports
Thermal imaging control panels
Compressed air leaks using ultrasound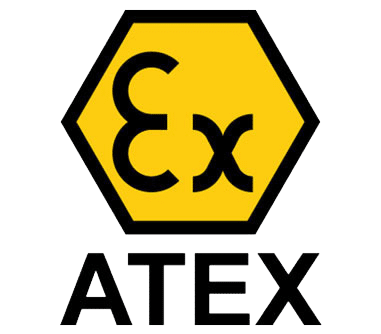 The majority of petro-chemical and chemical manufacturing facilities are deemed as hazardous areas and so any equipment used on these sites has to be ATEX certified. DMS have a range of ATEX equipment for monitoring assets and components in these hazardous areas.
Some typical types of asset monitored in these types of facilities are listed below;
Dosing pumps
Centrifugal pumps
Extract fans
Air handling units
Mixers
Granulators
Vacuum pumps
Compressors
Centrifuges