Online Continual Training
As our clients team of engineers work closer with us, we are able to offer regulated and authorised, online training that covers the same subjects that are covered in our on and off site training.
• PCN / ISO courses controlled in the UK by the BINDT. The course available are as follows:-
o Introduction to Vibration Analysis – 2 days
o Vibration Analysis Category I - 4 days
o Vibration Analysis Category II - 5 days
o Vibration Analysis Category III - 5 days
• Mobius Institute are a global training provider for reliability engineers. They have an array of training courses that cover everything from vibration, ultrasound through to root cause analysis.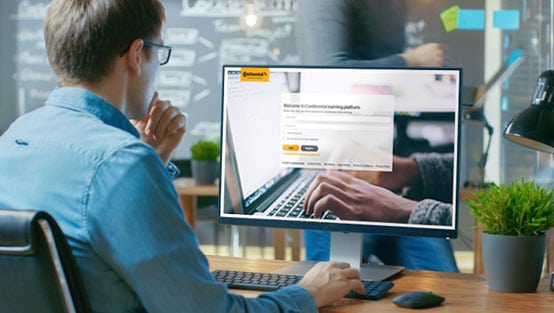 Online Training Advantages
There are a number of advantages of undertaking our online / courses and a few of these are detailed below:-
• Working in a community – everything is ran through a controlled Microsoft Teams environment & community, with instructors being able answer questions and provide ongoing course support.
• 1 on 1 Support – this support is available, which enables the training to be paced to suit the trainee with the facility to tailor this support accordingly. There is always online and telephone support available.
• Interactive Learning – This type of learning enables the entire team to be speaking the
same "reliability language", with everyone being able to contribute to the program.