Services | Condition Based Monitoring
An electrical thermal imaging survey using a thermal imaging camera can be used on different types of equipment including:
Busbar systems
Distribution boards and fuse boards
High voltage systems
Transformers
Control panels
Batteries
UPS systems
Switchgears and switchboards
Using infrared technology on electrical infrastructure is a renowned method of predictive maintenance and done correctly it can be effective at fault finding prior to equipment failure but it needs to be carried out correctly. Our strict protocols ensure that the faults we document are indeed items that require investigation and possibly remedial work and not simply loaded circuits manifesting temperature.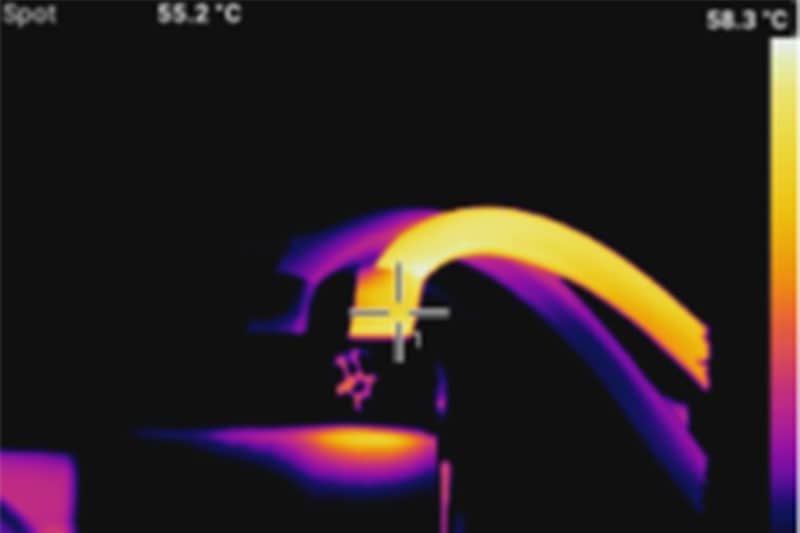 Thermal Imaging Survey Safety
During an electrical Thermal Imaging survey, our Engineers will work alongside a fully competent on- site electrician in order to gain safe access to the control panels.
Safety is our number one priority at DMS.
We will then meticulously photograph each fuse and circuit breaker, carefully recording any abnormal temperatures that we find.
Typical discoveries include abnormally hot fuse wires which can cause overheating and damage to electrical circuits, often caused by loose connections.
At DMS we encourage regular surveys at fixed intervals to enable our customers to build up a history of each asset. Persistent recurring faults in the same areas may indicate a wider issue which must be detected as soon as possible.
Increased body temperatures across the heighted overload relays. Discolouring of the plastic conduit above also indicates that overheating has occurred.
On this example we would always recommend that the client checks the contact terminations for loose connections and investigate load related issues.
In the following example we can see unbalance across the 3 phases on highlighted overload relay.