COBOT Solutions & Installations
DMS through our sister business WMH Transmissions (part of the Hayley 247 Engineering Services division) can supply the UR (Universal Robots) range of Collaborative Robots along with the associated Onrobot end of arm tooling and any required Cobotracks linear stages.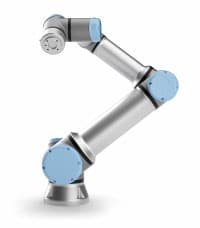 DMS through their engineering expertise are able to look at a project requirement and deliver a full turn key project including fundamental design, manufacture, install and commission.
Our electromechanical knowledge enables us to plan and understand the requirements for positioning and integrating where necessary the COBOT controls.