Services | Condition Based Monitoring
Dynamic & Static Motor Testing (including ESA)
Industry accounts for 50% of all electrical consumption and electric motors account for 70% of this consumption. These facts give you an understanding of how important electric motors are in any industrial facility.
Motor failure can happen at any time during any process. While you can expect a certain degree of motor failure to occur in any setting over time, many instances of motor failure can be prevented with a motor analysis service.
Motor failure happens from time to time in any facility, you can always expect the consequences — project downtime, production delays, wasted energy and money washing down the drain as a result. Fortunately, DMS can provide a true motor diagnostic service to test any motors on a regular schedule, which will detect potential issues and prevent costly downtime from ever occurring.
DMS provide regular deenergized motor testing services, using Motor Circuit Analysis (MCA)TM.
Motors and their inner components are vital for success in a variety of fields. It is common in industry to have machines operating with electric motors 24/7/365 for maximum production, energy efficiency and workplace safety. Therefore, it is imperative that industry engages with predictive & preventive measures to reduce lost production downtime.
DMS specializes in motor maintenance and troubleshooting, enabling us to identify problems directly at the source.
Through easy-to-use controls and connectors, our team are able to work with the on-site maintenance team to plan inspections and determine when these critical assets should be removed, repaired or replaced. DMS are able to support your business, which will enable you to better understand the status of electric motor health and life expectancy using deenergized testing.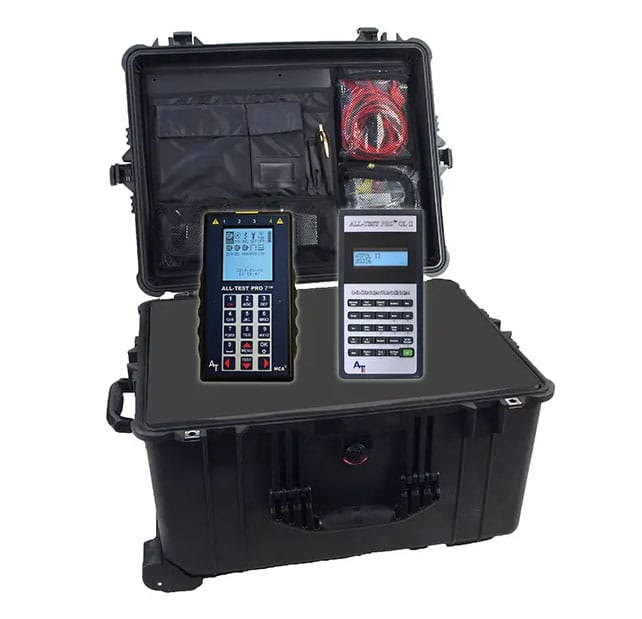 Deenergized Testing & Motor Circuit Analysis (MCA)™
What is MCA™? Motor Circuit Analysis (MCA™) is a deenergized test method to assess the health of the motor. This method can be initiated from the Motor Control Centre (MCC) or directly at the motor. The advantage to testing from the MCC is that the entire electrical portion of the motor system, including the connections and cables between the test point and the motor, will be evaluated.
The equipment we use can test AC induction and synchronous motors along with DC motor types, traction motors, transformers and so much more. Getting quick, accurate results on your motors' performance has never been easier!
The equipment we use provides an array of advantages and features patented Dynamic Stator and Rotor Signatures™ for AC induction squirrel-cage rotor motors rated less than 1000V, which enable technicians to instantly assess a motor's squirrel-cage rotor and stator. It also features patented Test Value Static™ (TVS™), which is employed as a reference value to test for faults in a motor or incoming power leads.
Dynamic Motor Testing (Energized Electrical Signature Analysis (ESA) Testing)
DMS are able to test a motor quickly and easily with the most complete hand held, energized motor and power diagnostic instrument. Electrical signature analysis tool delivers superior AC diagnostics for the evaluation of your motor health, including electrical and mechanical rotor health, stator health, air gap, and the entire driven load, whether geared, bladed, or belted.
The power quality and electric motor analyzer is the most complete electrical signature and power analysis instrument for AC/DC motors, generators, and transformers. The software analyzes and reports on the electrical and mechanical conditions of the entire motor or generator system. Our system tracks results easily with smart, automatic diagnostic tools for AC/DC motors, generators and transformers.