Rail transport (also known as train transport) is a means of transferring passengers and goods on wheeled vehicles running on rails, which are located on tracks. In contrast to road transport, where the vehicles run on a prepared flat surface, rail vehicles (rolling stock) are directionally guided by the tracks on which they run.
Tracks usually consist of steel rails, installed on sleepers (ties) set in ballast, on which the rolling stock, usually fitted with metal wheels, moves. Other variations are also possible, such as "slab track", in which the rails are fastened to a concrete foundation resting on a prepared subsurface.
The oldest known, man/animal-hauled railways date back to the 6th century BC in Corinth, Greece. Rail transport then commenced in the mid, 16th century in Germany in the form of horse-powered funiculars and wagonways.
Modern rail transport commenced with the British development of the steam locomotive in Merhyr Tydfil when Richard Trevithick ran a steam locomotive and loaded wagons between Penydarren Ironworks and Abercynon in 1802. Thus the railway system in Great Britain is the oldest in the world. Built by George Stephenson and his son Robert's company Robert Stephenson and Company, the Locomotion No. 1 is the first steam locomotive to carry passengers on a public rail line, the Stockton and Darlington Railway in 1825.
George Stephenson also built the first public inter-city railway line in the world to use only the steam locomotives, the Liverpool and Manchester Railway which opened in 1830.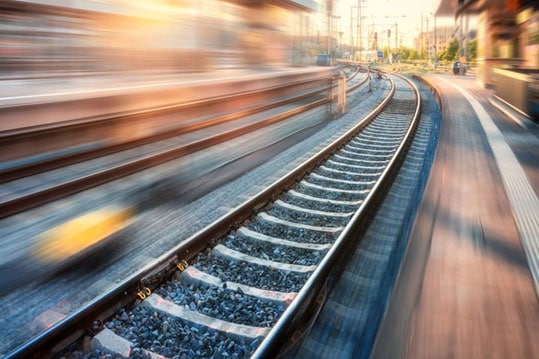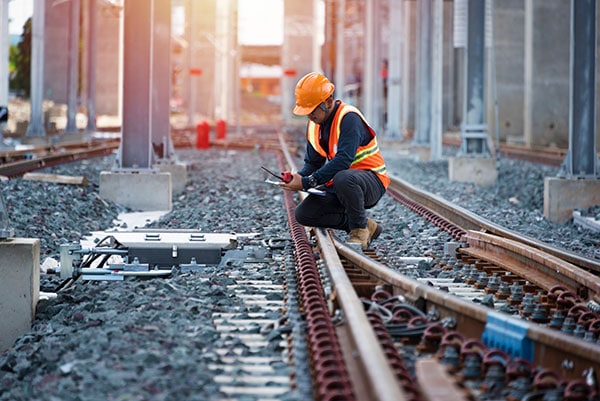 Rail Specialised Services
DMS have worked on various projects over the years, with specialised sub-contractors delivering a variety of specialised services, ranging from:-
Mechanical & electrical upgrade of a train turntable (case study document available)
Gearbox inspections
Condition based monitoring services on rail load out assets and platforms
Design and supply of special designed drives for de-railing devices
CE marking and testing of specialised equipment
Fixed continuous monitoring systems on the train loading conveyors
Inspection of elevator drives on the underground
As DMS are part of the DEXIS Group (Leading European MRO supplier) we are able to work in close partnership with our sister company Hayley Rail. This partnership enables us to deliver specialised services to all aspects of the rail sector.