DMS responds to motor failure at leading UK aggregate producer.
By Thursday the end client had identified that the motor shaft had failed and the spiral bevel input portion had seized which had caused serious damage to both motor shaft and input mounting quill shaft.
Fortunately, the client identified the motor required and managed to supply a replacement from stock. However, the spiral bevel gear input portion had to be collected by DMS and taken to our machine shop for strip down and inspection.
On inspection, we found that the spiral bevel gear input quill was severely damaged and needed to be manufactured to sample. Obviously, this was not a simple job as the tolerances on the whole assembly are critical to ensure we maintained the correct contacts on the spiral gear set. DMS managed to obtain a drawing of this critical component, so that the spiral bevel gear input quill could be manufactured correctly to design tolerances.
Our machine shop obtained the material (high tensile steel) and worked 24 hours around the clock to produce this component.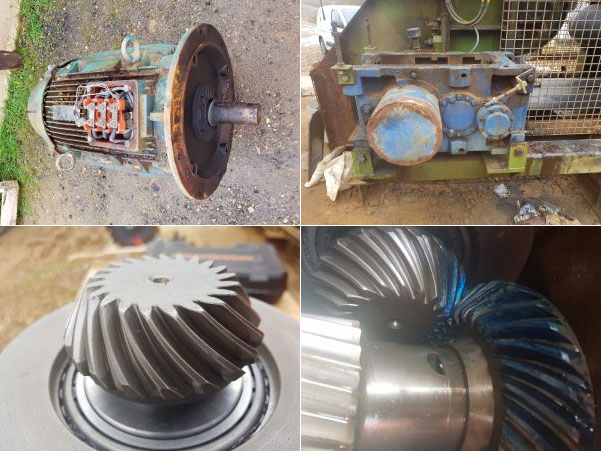 The component was completed by Friday evening at 9.00pm and despatched directly to the local Hayley 247 Gearbox Centre, where the spiral bevel gear input assembly was re-assembled with the newly manufactured components, new bearings, oilseals, etc.
The completed input assembly was then collected by the local DMS Engineer at 1.30am Saturday morning and was taken to site.
Installation and setting up of this input assembly commenced at 7.45am Saturday morning and was completed by 2.00pm Saturday afternoon by 2 off DMS Engineers.
Only 2 1/2 days had elapsed from the initial phonecall to the assembly being up and running again. This was an incredible achievement and our special thanks go to the DMS Engineers and partner organisations who made it happen.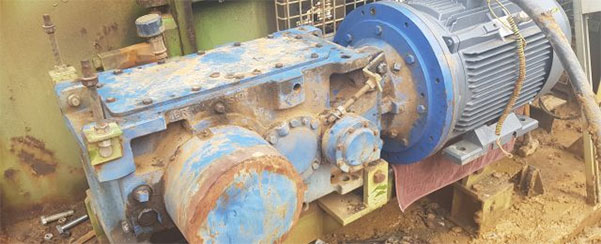 Call us now for an emergency asset repair quotation on 0845 838 6710